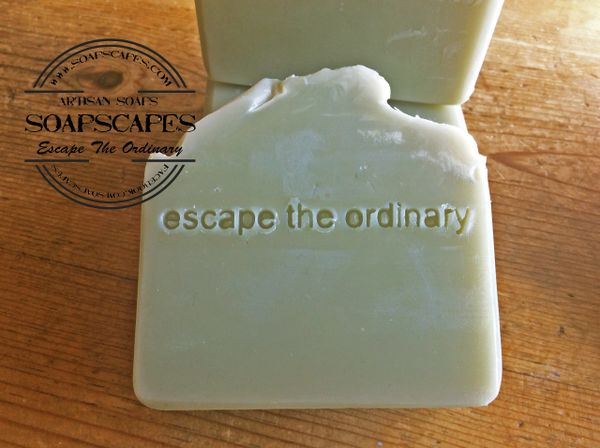 French Green Clay is the most frequently used clay to nourish the skin, and to remove impurities. It is light green in color when dry, but turns dark green when wetting agents are added. The reason French green clay is green is because it contains actual decomposed plant material; making French green clay very nutritious for the skin. French Green Clay soap bar is a smooth, gentle bar that could be used for your face or whole body. It is scented with a mix of rosemary, peppermint and tea tree essential oil.

INGREDIENTS:
 Aqua (Water), Olea Europaea (Olive) Oil, Cocos Nucifera (Coconut) Oil, Sustainable Elaeis Guineensis (Palm) Oil, Butyrospermum Parkii (Shea) Butter, Illite (French Green Clay), Mentha Piperita (Peppermint) Oil, Romarinus Officinalis (Roemary) Oil, Melaleuca Alternifolia (Tea Tree) Oil, Sodium Hydroxide.  No SLS, parabens, phthalates or detergents.
Our soaps are hand made in small batches and although the ingredients and quality are always the same, the look of product might vary from a batch to a batch. 
Please note that a listed weight is a minimal size you would receive, but the bar could be heavier.