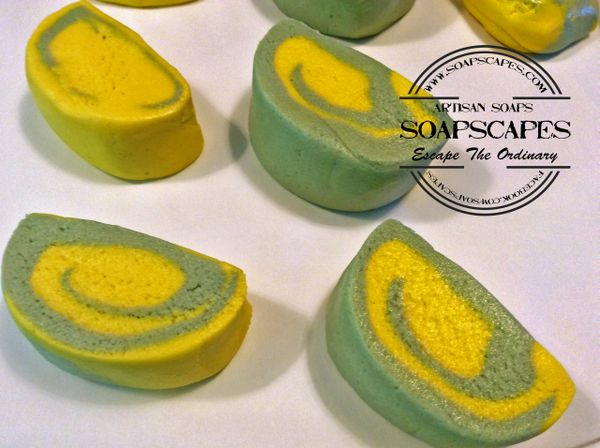 Bubble Bars are a wonderful product for those who like lots of bubbles - loaded with cocoa butter and glycerin, they will leave your skin wonderfully moisturized and refreshed.  One bar is enough for two baths, but please adjust to your liking.  Just be careful when leaving your tub, it gets slippery.  
INGREDIENTS: Sodium Bicarbonate (Baking Soda), Sodium Lauryl Sulfoacetate (SLSA/Lathanol), Glycerin, Potassium Bitartrate (Cream of Tartar),  Zea Mays (Corn) Starch, Theobroma Cacao (Cocoa) Seed Butter, Fragrance, Polysorbate 80, Mica.
Net weight: 70-80g / 2.5-3oz 

The ingredients and quality of our products are always the same, however, the look of product might vary from a batch to a batch. Please note that a listed weight is a minimal size you would receive, but the bar could be heavier.  If fragrance oils are used in our products - they are always phthalate free.