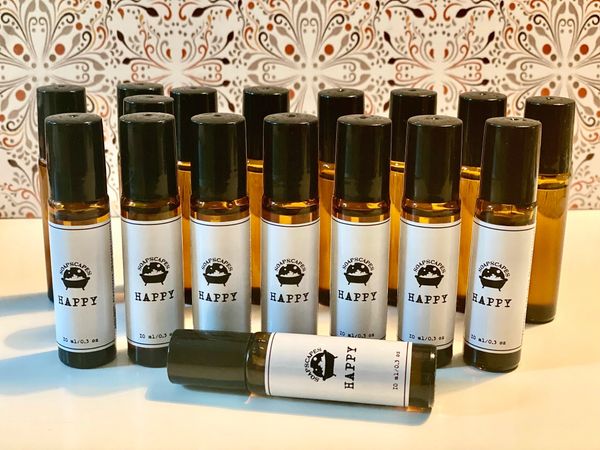 RELIEF - try to roll some on your temples, neckline and forehead. You can also roll some on your hands and take a deep breath. Made with jojoba oil as a carrier for peppermint, lavender and eucalyptus essential oil. Packaged in glass bottles with metal roller ball for added coolness, it is sure to please everyone.
HAPPY - our most popular blend is now available unhandy roll on.  Bergamot, Petitgrain and Ylang Ylang, dispersed in jojoba oil.
ROBBERS - our take on a popular blend in an easy to carry roll on.  Clove, Lemon, Cinnamon, Eucalyptus and Rosemary in grapeseed oil.