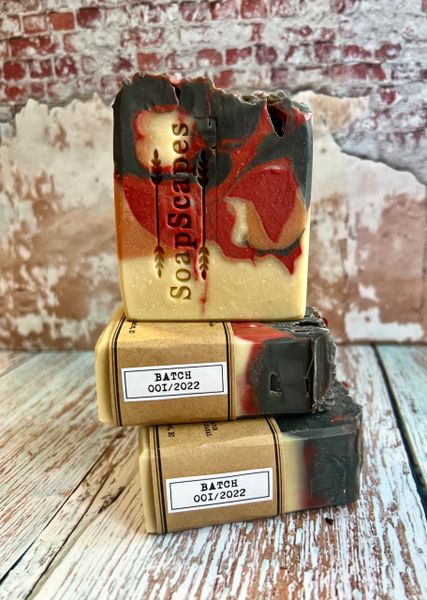 Our signature soap scented in fragrance mix of crushed cloves, cinnamon sticks, patchouli, and crisp pine needles, with a sweet orange freshness. Spicy and warm.    
Due to our soaps being handmade in small batches, there will be some difference in the look of each bar.  Do not worry though, they are all the same quality.  Bars weigh a minimum of 170 grams. 
INGREDIENTS: Organic olive oil, coconut oil, organic shea butter, organic coconut milk, organic hemp oil, castor oil, phthalates free fragrance oil, kaolin clay, silk, mica.