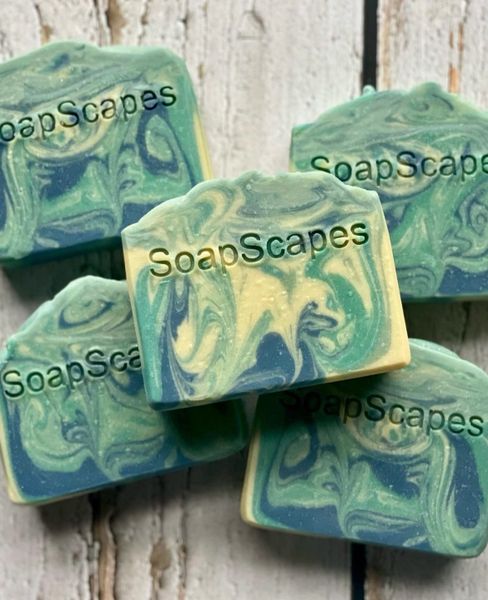 Scented in bright, fresh and invigorating scent of mountain herbs and cool glacier air mingled with blooming alpine flowers, pine needles and the warmth of woodland timber.  There are notes of orange and juniper berry kissed gently by lime and vetiver.
NET WEIGHT 170g or more

INGREDIENTS: Olea Europaea (Olive) Fruit Oil, Cocos Nucifera (Coconut) Oil, Butyrospermum Parkii (Shea) Butter, Sodium Hydroxide (Lye), Cocos Nucifera (Coconut) Extract, Aqua (Water), Cannabis Sativa (Hemp) Seed Oil, Ricinus Communis (Castor) Seed Oil, Fragrance, Silk, Micas
---
Our soaps are made in small batches and the look may vary slightly from what you see in the picture. We try our best to make them look the same, but, soap is its own master.  It is, however, the same awesome bar of soap.