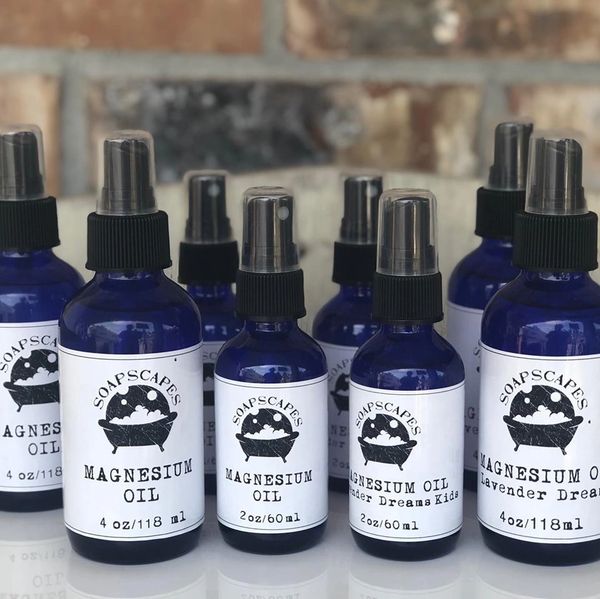 Our oil is certified magnesium chloride coming from Zechstein Seabed. Magnesium oil is not really an oil - it is a watery substance that doesn't leave you all feeling deep fried. It may feel a little sticky. The first time you use magnesium oil, you could feel a tingling sensation. This should dissipate the longer you use the product. Some of those that tried our oil reported a bit of tingling, some haven't had any. Hang in there - it should go away as you are building your magnesium levels up.
The easiest way to apply is to just spritz a bit onto the affected or chosen spot and massage to help it absorb and increase blood flow to the affected area. I apply it to my arms, legs, tummy and feet. A 4-5 spritzes along each arm and leg, a few on the tummy and a few on my feet. Let magnesium oil absorb for at least 30 minutes before rinsing or wiping away any residue. Some people wipe away the residue and top with a moisturizer, while others prefer to apply the magnesium oil right before a shower and then rinse it off entirely. I leave it on, it really doesn't bother me at all.
While there aren't many cautions that come with the magnesium oil, please, if you have any serious medical conditions, check with your doctor first (very low blood pressure, diabetics with the medication, pregnant…)
INGREDIENTS: Genuine Zechstein Source Magnesium Chloride, Distilled Water.