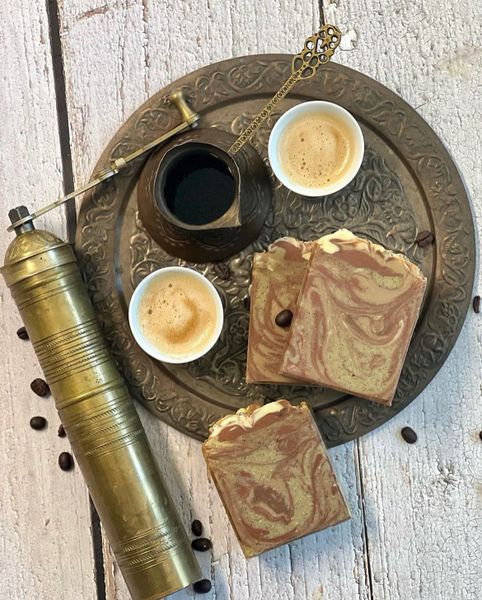 The word "merak" is a meaningful little word that refers to a feeling of bliss and the sense of oneness with the universe that comes from the simplest of pleasures. It is the pursuit of small, daily pleasures that all add up to a great sense of happiness and fulfillment. Like sharing a coffee with A friend.
NET WEIGHT 170g or more. 

INGREDIENTS: Olea Europaea (Olive) Fruit Oil, Cocos Nucifera (Coconut) Oil, Butyrospermum Parkii (Shea) Butter, Sodium Hydroxide (Lye), Cocos
Nucifera (Coconut) Extract, Aqua (Water), Cannabis Sativa (Hemp) Seed Oil, Ricinus Communis (Castor) Seed Oil, Fragrance, Coffea Arabica (Coffee) Powder, Silk, Mica
---
Our soaps are made in small batches and the look may vary slightly from what you see in the picture. We try our best to make them look the same, but, soap is its own master.  It is, however, the same awesome bar of soap.