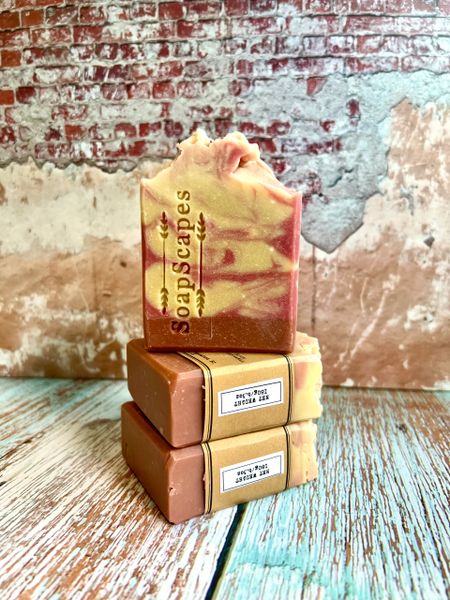 A soft blend of lemon zest, apple blossoms, and fresh spring air, followed by a mix of gardenia, rose, and peony.  Finished off with notes of subtle blush suede, patchouli, and sheer musk. As always, this fragrance is phthalates free.
Due to our soaps being handmade in small batches, there will be some difference in the look of each bar.  Do not worry though, they are all the same quality.  Bars weigh a minimum of 170 grams. 
INGREDIENTS: Organic olive oil, coconut oil, organic shea butter, organic coconut milk, organic hemp oil, castor oil, phthalates free fragrance oil, kaolin clay, silk, mica.