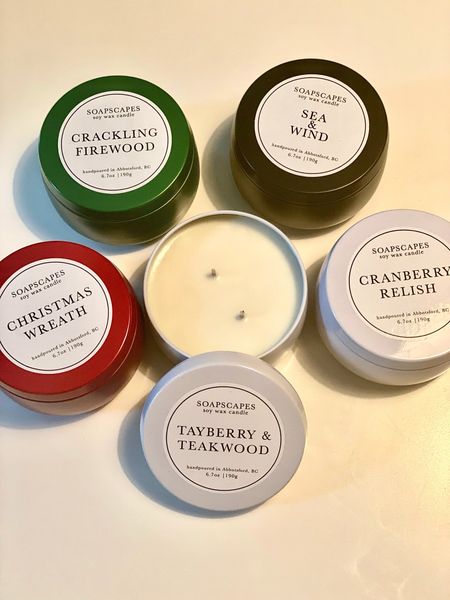 Double wicked soy candles in a selection of fragrances.  Please note that we are out of Christmas colour tins.  The tins will be a black or a white tin.  
---
Please read how to take care of your candle.  
When lighting candle for the first time, allow the candle to burn for 3-4 hours.  A rule of thumb is  - one hour for every inch of candle diameter.  This will allow for candle to burn evenly on later burns. 
Trim your wick between the burns, 1/4" is enough for a wick to light, and with crackling wooden wicks, even little less.  
Make sure to never leave your candle unattended, and keep it 
away from children or pets.
Our candles are made 
with soy wax, so uneven, bumpy appearance between the burns is normal.  
---